Are you looking for private label products?
As a manufacturer of private label products, we offer you a wide range of options to strengthen your own brand and improve your customer loyalty. Whether you are looking to manufacture personal care products, cosmetics, equestrian products or agricultural products, we have the expertise and modern production facilities to provide you with high quality products at a competitive price.
Our range of private label products also includes white label products, giving you the freedom to put your brand front and center. With our white label products, you can showcase your own packaging, logo and marketing message on the products to enhance your brand awareness and improve your image.
As a leading supplier of private label products, we are committed to the highest quality standards and environmentally friendly production methods. We work closely with our customers to ensure that our products meet the highest standards and best represent your brand.
To ensure consistent and continuously optimised quality, we are committed to fulfilling relevant requirements in accordance with the principles and guidelines of Good Manufacturing Practice (GMP), the IFS-HPC Standard, the ISO 9001:2015 and ISO 13485:2016 Standards, as well as to continually improving our quality management system.
Diverse manufacturing methods allow products to be produced to the highest industry standards. Our manufacturing facilities allow for demand-driven filling between 5 milliliters and 1,000 liters.
Possible packing materials
IBC, drums, canisters, buckets, bottles, spray bottles, hanging bottles, dispensers, cans, jars, tubes, applicators, sachet
The broadly based portfolio of the Eimermacher Group allows the production of high-quality products in the consumer goods sector and niche markets.
Medicine products & cosmetics for the human sector
Veterinary medicines and care products for animals
Surfaces (e.g. waxes, surface disinfection) and textiles (detergents, impregnation, leather care, etc.)
Our options are many and varied.
Service and contract manufacturing
(Click on the icons for more info).
We offer you a full service. From formulation to production, we are fully at your side.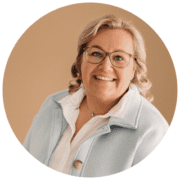 Karoliina Kiviniemi
Business Director Private Label
Eimermacher-Gruppe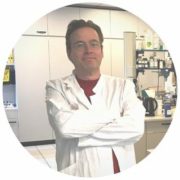 Dr. Edward Verkaar
Business Development
Eimermacher-Gruppe